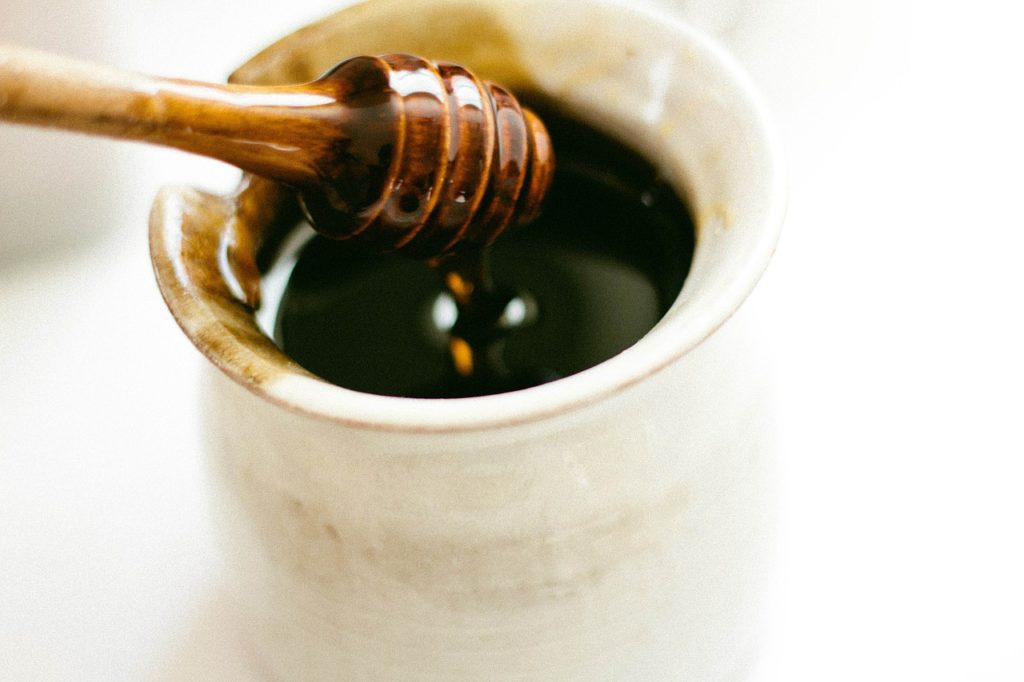 Since the origin of mankind, honey has been used as a natural medicine to treat various ailments. Honey has been used historically to treat wounds and ulcers, allowing them heal quicker. Honey has been used in ancient times as a drug, ointment, and as a nutritious food.  Today the use of bee products and honey to treat ailments and bacterial infections is called apitherapy.
Honey has the benefit of providing antibacterial and anti-inflammatory properties. For these reasons, raw honey is a great acne remedy that helps fight bacteria and the inflammation that is common with acne. Honey has been known to fight acne and pimples by applying to the affected area. Its strength in fighting acne mostly comes from honey's long known anti-bacterial properties. As you may know, bacteria is one of the main links in a chain of events that leads to acne. Treating the bacteria alone however will not completely get rid or your acne problem.
Honey Helps Acne Symptoms
Honey cannot completely cure or treat acne, it can only lessen the symptoms of acne. Though it may be effective in helping with the symptoms of acne by the way of reducing inflammation and killing bacteria, which leads to acne, it's not a "cure-all" treatment. It can only mitigate the effects of acne by controlling the bacteria colonization in your pores.
To completely get rid of acne, you must address all chains in the formation of acne, including diet and the formation of acne. A focus on a proper diet to treat acne is more important that trying to battle the bacteria, which ends up being a cat and mouse game.
Anecdotal Evidence of Honey and Acne
If you search around the different acne forums, you will start to see that there are countless people who have successfully used Honey to Treat Acne, or at least the symptoms. People will generally make special masks made or raw honey by itself or made with a mixture of honey and other natural ingredients. They will then leave the mask on their skin to treat the acne.
Scientific Evidence of Honey and Acne
There has been many studies to show the effectiveness of honey as an anti-bacterial, anti-inflammatory agent, and thus as a natural acne treatment. Just go to scholar.google.com and type in "acne and honey" and you will see many sources of scientific literature that shows how honey can be one of the best natural remedies for acne.
How Honey Works To Treat Acne
Antibacterial: When used Topically, Honey helps treat and prevent acne through the mechanism of preventing the growth of bacteria and or the killing of the Propionibacterium bacteria, which causes acne.
Anti-Inflammatory: Honey also works as a natural anti-inflammatory agent to reduce the inflammation your skin experiences with acne.
Acne Scars: Honey can be a great solution to naturally get rid of your acne scars, as raw honey encourage rapid regrowth and regeneration of skin.
Why Honey is an Antibacterial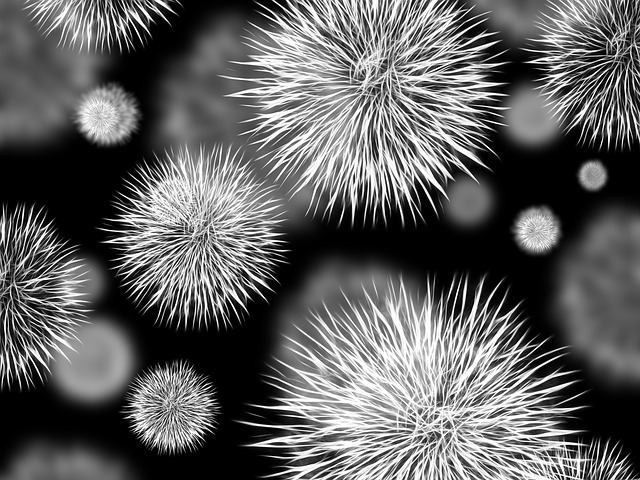 Honey has been shown to act as a broad-spectrum antibiotic. There have been several types of honey studied that showed an inhibitory effect on a wide range of bacteria species. Honey holds many properties that allow it to be a natural antibacterial as shown below:
Hydrogen Peroxide: Honey produces a natural hydrogen peroxide through an enzyme called glucose oxidase, which can kill bacteria on contact. So why not just use hydrogen peroxide that you buy at the store to treat acne bacteria? The reason is that Hydrogen peroxide in the bottle is usually in high concentrations, which can damage the skin. Also, it is usually very unstable, and can lose the bacteria fighting power when introduced to light and air.
Honey Is Hygroscopic: Honey is Hydroscopic, which means that it will soak up water, essentially dehydrating the bacteria. This doesn't mean you should not drink water yourself (in fact you should drink plenty of water), but it just means that honey helps keep water away from the bacteria that produces acne, when placed on the skin.
High Sugar: Though eating sugar can cause acne due to spikes in insulin, placing a sugary substance on your face can actually help bacteria. Just like the hygroscopic example above, sugar can also dehydrate the bacteria. Sugar has actually been used, along with salt to preserve food from spoilage in ancient times because of the dehydrating properties.
Low PH: Ph is simply a measure of acidity in chemistry. Anything below a 7 ph is acidic and anything above a 7 ph is considered a base. Honey is has a low PH and is thus considered acidic. The Propionibacterium Bacteria that produces acne cannot survive very well in an acidic environment. As a side note, In ancient times they would ferment some of their food as a means to preserve it. The acidity would in the fermentation would also cause the "friendly" bacteria to grow, but prevent the bad bacteria from growing. So when the fermented food was ingested, it would help keep the good gut flora at optimum levels, which is also good for acne (so get your probiotics!).
Methylglyoxal (MGO): MGO is a natural antibacterial compound that was found in Manuka honey from New Zealand. This compound is also in medical grade honey, which is produced in a controlled greenhouse environment.
Bee Defensin-1: This is a protein found in a special type of honey called royal jelly. Royal jelly is a queen bee larva, and the bee defensin-1 protein been shown to have antibacterial effects
Not all Honey is Created Equally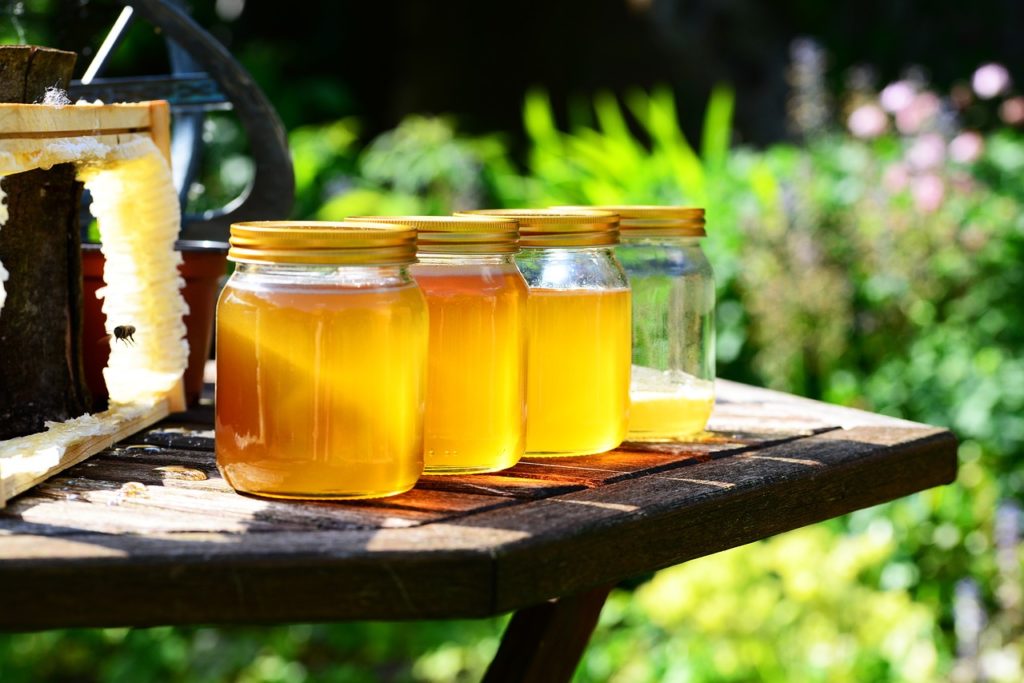 When using acne both as a food and as a natural ointment, you want to make sure it is the right kind of honey. Not only are there several types of honey because of the different types of flowers and bees, but there are also different types of honey that range from completely artificial and processed, to completely raw, the latter being the most healthy.
Fake or Diluted Honey: Surprisingly, a lot of the honey we see in stores contain added sugars or high fructose corn syrup. The added corn syrup and the fact they are highly processed, killing all the natural nutrients and enzymes, makes me call this kind of honey "fake honey." You might as well be ingesting or using a sugar paste, as this type of honey is useless as a nutritious additive or ointment.
Processed Honey: Some honey may not have any added sugar, but it may be completely useless as a natural antibiotic because of the high amount of heating and processing that kills off its natural medicinal qualities. This is better than the fake honey, but there are way better choices.
Raw Honey: Now we are starting to get to the good stuff. The raw honey is honey that has not been subject to high heat for pasteurization (which is not necessary for honey for human consumption). The raw honey is perfectly suitable for humans (though honey is not recommended for babies), and is much healthier than the processed kind. Most raw honey will go through a filtering process to clean up the honeycomb and bee debris.
Raw Unfiltered Honey: Raw unfiltered honey is just raw honey that has not been filtered (other than the larger chunks). Raw unfiltered honey may just have some debri that is okay to ingest. You will usually only be able to get raw unfiltered honey from a small bee farm.
Winner: Raw Honey
Types of Honey For Acne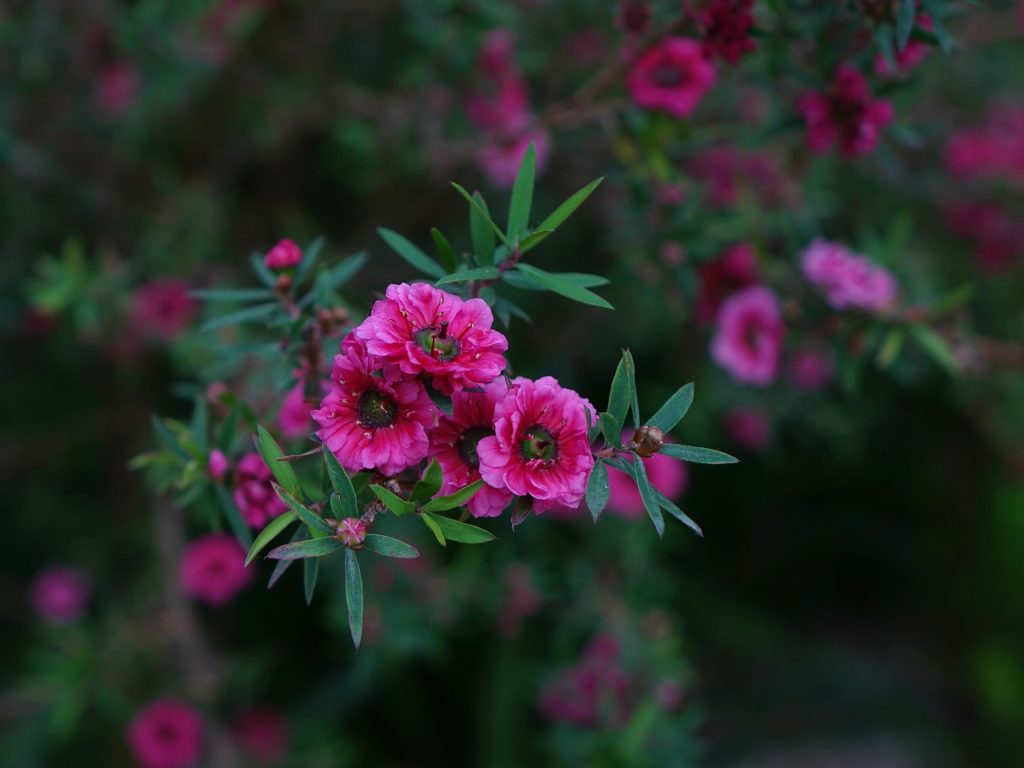 Mānuka Honey: There are several types of honey, one of which has been studied called Leptospermum scoparium. This is just a fancy scientific name for a mānuka flower. Bees then use the mānuka pollen to produce mānuka honey. This type of honey is famous for being used in medicinal applications because of its beneficial properties. It has been scientifically shown to ba a broad-spectrum antibiotic and inhibits the growth of over 60 species of bacteria.
Medihoney: This is also derived from the mānuka plant (Leptospermum scoparium), though in an artificial controlled manner. This is done by scientists to create a "medical grade" honey. You can use either one for acne, however you will probably be better of with natural mānuka honey because it will likely be cheaper and it is made by nature.
Royal Jelly: Royal jelly and regular honey both are from the same beehive, but the royal jelly is meant to be food for the queen bee and the regular honey is meant for the worker bees consumption. Both royal jelly and regular honey exhibit similar health benefits, though regular honey may be much less expensive.
Other Honey Varieties: There are tons of honey varieties, coming from different bees and flowers. Each one has different tastes, looks and consistencies. If you want a honey to help with allergies you should choose a local raw honey. If you just want a good all around acne killer honey, then mānuka honey is a good choice.
Winner: Mānuka Honey (though any raw honey will do)
Steps To Use Honey To Treat Acne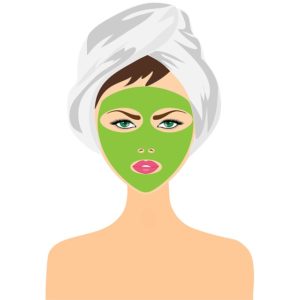 Honey can be used to make special rub on masks that help you treat your acne. You can use it alone, or with other beneficial ingredients to supercharge your honey mask. These can help your face retain moisture like a good face lotion will do.
1) Honey and Aloe Vera Mask
Ingredients:
2 Teaspoons of Aloe Vera Gel
4 Teaspoons of Raw Honey
Mix ingredients together in a small bowl and apply to face and neck area, or any area that has acne. Let the mask sit for about a half hour or so. The and aloe vera mix help fight the bacteria, while keeping your skin hydrated.
2) Honey and Lemon Juice Mask:
Ingredients:
1 Teaspoons of Lemon Juice
4 Teaspoons of Raw Honey
Mix ingredients together in a small bowl and apply to your affected areas for a half hour. The lemon juice helps with exfoliating your skin, while the honey does its work on your acne.
3) Honey and Lemon Juice Mask:
Ingredients:
1 Teaspoons of Cinnamon Powder
6 Teaspoons of Raw Honey
Mix ingredients together in a small bowl and apply to your affected areas for about a half hour. The Cinnamon helps with fighting the bacteria because of its natural antibacterial properties, while the honey also decreases inflammation and helps prevent the bacteria that causes acne.
Warning: Some may be allergic to honey and bee products so take caution